Line technology new item
Views: 50 Author: Site Editor Publish Time: 2022-01-04 Origin: Site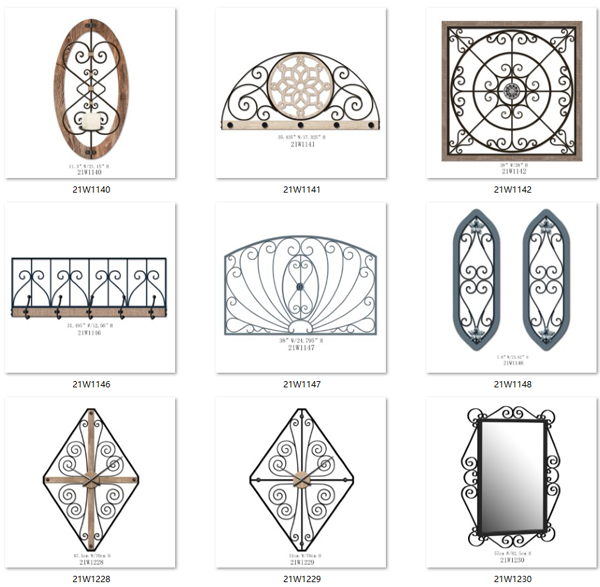 Recommend the serious line technology new item.
You can see our new design which is a bit of a feature,the metal line have been bended with different pattern ,for example the flowers,love ,Doors and Windows and symmetrical style .
It is suited for the wall clock , wall decor ,mirror style . The frame is made of MDF material and archaize/fashion feature.
Craft:rust effect ,do the color and make sliver effect . And it is ok to OEM according to client's requestment .